Abdul Rauf Rafiqi said that besides adults, children also welcome snow and rain in their own way. (Photo: Urdu News)
<!–
–>
There are many seasonal festivals and rituals around the world. Summer, winter, autumn or spring all have their own colors and that is why every changing season is welcomed in its own way.
Due to the threat of drought, snowfall in the upper parts of Balochistan is considered a sign of hope and a sign of prosperity, so it is traditionally welcomed at the beginning.
In some parts of the province, since ancient times, there has been an interesting ritual in the joy of snowfall in which one can make an ice ball and take it to the house of a close friend or relative with any excuse. In case of invitation.
In Pashto language this snow festival is called 'Warin Dood' or the ritual of snowfall while in Persian and Dari it is called 'Barfi'.
According to Pashto language writer and researcher Abdul Rauf Rafiqi, this ritual is still alive in the Pashtun majority and cold and upper areas of Balochistan, Ziarat, Sanjawi, Khanozai, Kan Mehtarzai, Zhob, Toba Kakri, Toba Achakzai and Koh-e-Khawaja Imran. Celebrate with excitement.
He told Urdu News that "this ritual is mostly performed by people living near the Hindu Kush mountain range in Afghanistan and Tajikistan because of the heavy snowfall in the region."
According to Abdul Rauf Rafiqi, this ritual is also mentioned in the famous Pashto writer Syed Rasool Rasaq's novel 'Mekhana' written in 1960s in which he depicts an incident of performing this ritual during snowfall in Kabul. ۔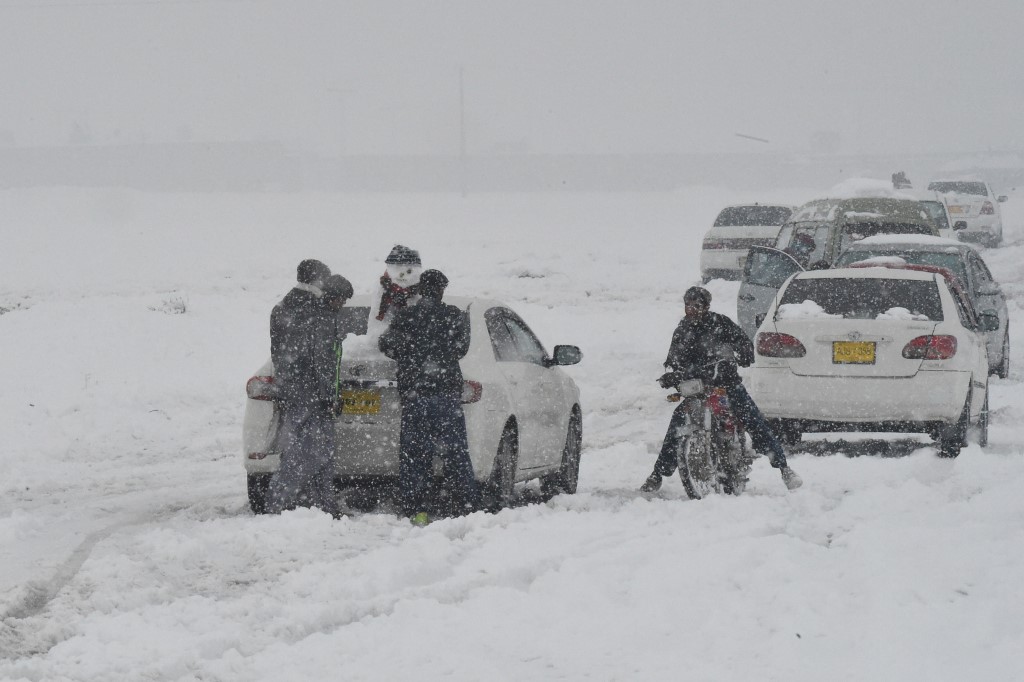 How is this ritual / game played?
After the first snowfall of the year, a small part of the snow or ball is hidden in a handkerchief, pot, fruit or anything else and sent to a friend's or relative's house.
Usually an intelligent, lively and agile teenage boy is chosen for this. He is instructed to distract the family members and deliver snow to them with some excuse and then run away as soon as possible and come back.
If the snowman escapes and returns to his home, he is considered the winner of the game, and then the recipients of the snowball have to invite their entire family to lunch or dinner. If he is caught, he will be responsible for the invitation.
In some areas, a letter is added to the snowflake, which contains words in a poetic style about welcoming the snow, as well as the arrangement of the feast.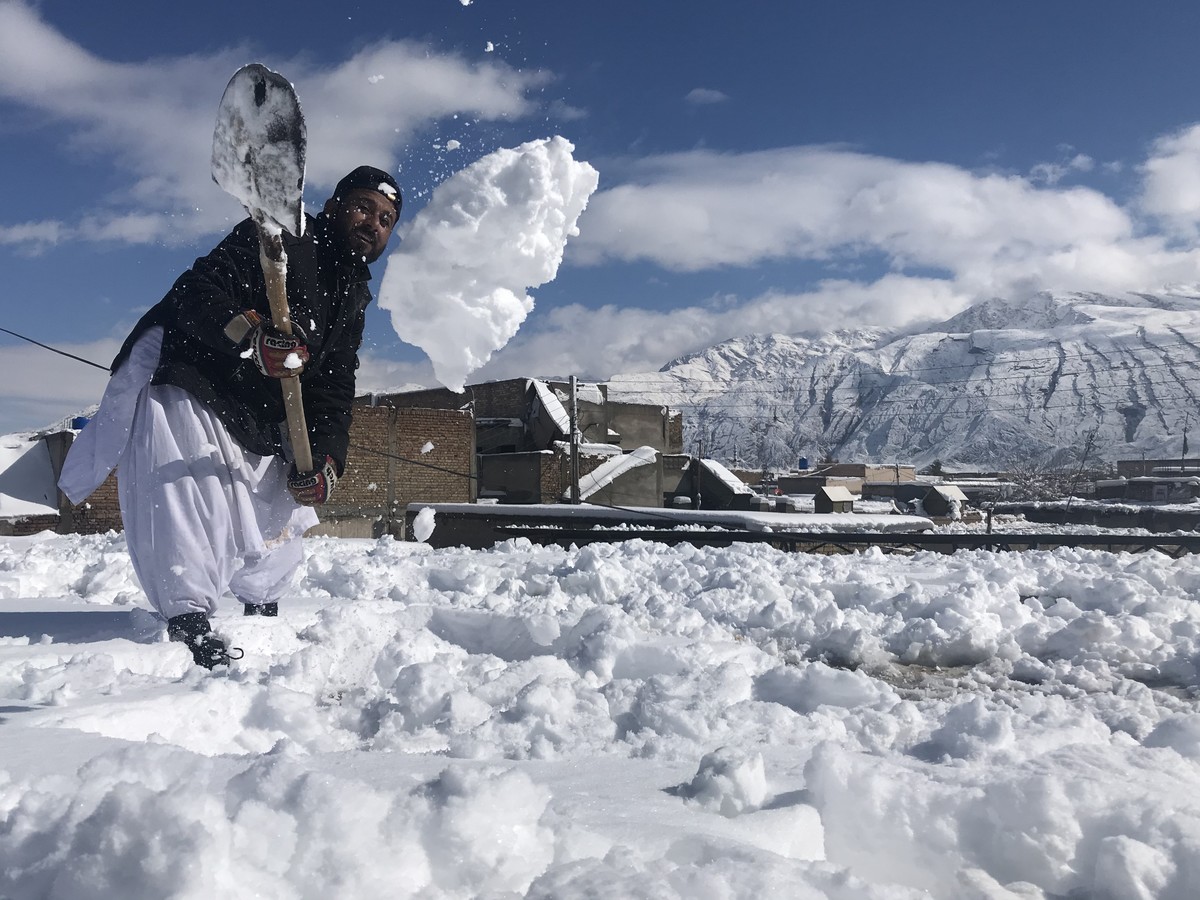 Abdul Rauf Rafiqi said that he himself had played this game and he hid the snow in the cardboard and turned it into a book and gave it to a friend.
According to him, it is also a kind of adventure in which if caught, in addition to hitting snowballs, some people also get ink on their face while the winner of the game mentions it with great pride and triumphant manner. He also takes his friends with him to the party.
Abdul Hameed Kakar of Khanozai area of ​​Pishin, adjacent to Quetta, said, "We used to play this game with great enthusiasm as children. Then we peeled the banana or malt and hid the ice in the cross in such a way that it could not be traced.
According to him, over the past 20 years, he has seen many such traditions and customs gradually disappear.
Khayal Mohammad Damar, a resident of Sanjavi area of ​​Ziarat, says, "In our country, this game is played by forming two different youth teams. After the snowfall, one team challenges the other to come and throw an ice ball at the appointed night or any time of the day.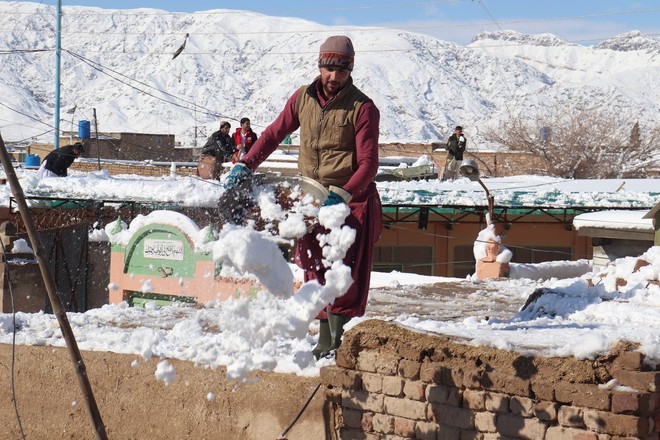 In regions like Balochistan where water scarcity is a serious problem, snowfall is considered a cause of greenery and prosperity. That is why the first snowfall is celebrated in different ways.
Abdul Rauf Rafiqi said that apart from adults, children also welcome snow and rain in their own way.
"The girls make dolls, wear them and go home wearing clothes and scarves, and collect flour and food items by singing, while the boys collect money from the people by blocking the way and then distribute it to the needy."
He said that in the past, there were few sources of entertainment, so such rituals would be a source of good entertainment as well as strengthening mutual relations. According to him, these rituals are still alive in the rural areas but in the cities these rituals are dying for various reasons.
.