This editorial is based on "The Road To Net Zero" article published in 'Indian Express' on 05/01/2022. It discusses India's contribution to net zero carbon emissions and the role of the private sector in meeting its net-zero target by 2070.
Reference
Our earth, suffering from global warming, frequent floods and fires, COVID-19 pandemic and many other problems, is going through an existential crisis and urgently needs scientific and innovative measures to secure the future of humanity.
In this context, India announced its enhanced climate commitments- 'Panchamrut' at UNFCCC's COP-26, which includes a commitment to reach net-zero carbon emissions by the year 2070.
India's announcement of a net-zero target is a big step from this point of view, as it is not one of the major contributors to global warming, yet has moved on from a voluntary obligation. It is noteworthy that India's historical cumulative emissions are only 4.37% of the world's total emissions.
Following this announcement, India will need to focus specifically on a smooth renewable energy transition, greater adoption of electric vehicles and greater participation of the public sector as well as the private sector, to achieve its 2070 goals.
India's contribution to net-zero
India's Renewable Energy Goals:

India's renewable energy targets have become increasingly ambitious, moving from the Paris announcement of achieving 175 GW by 2022 to 450 GW by 2030 at the UN Climate Summit and now 500 GW by 2030 at COP26. The target has been announced to achieve the capacity.

India has also announced a target of 50% installed electricity generation capacity from non-fossil energy sources by 2030, an expansion of the existing target of 40% and which has already been almost achieved.

India has also announced Hydrogen Energy Mission for 'Grey Hydrogen' and 'Green Hydrogen'.

The market-based scheme of 'Perform, Achieve and Trade- PAT' in terms of energy efficiency has generated 92 million tonnes of CO during its first and second cycles.

2

Has been successful in reducing equivalent emissions.

Reforms in the Transport Sector:

India 'FAME' Scheme [Faster Adoption and Manufacturing of (Hybrid &) Electric Vehicles Scheme] Accelerating its e-mobility transformation with

India has announced the adoption of Bharat Stage-VI (BS-VI) emission norms by April 1, 2020, moving faster from Bharat Stage-IV (BS-IV) (which was originally to be adopted by the year 2024). ).

A voluntary 'Vehicle Scraping Policy' has been adopted to phase out old and unfit vehicles, which complements the existing schemes.

Indian Railways has also moved ahead in this direction, where it has set a target of complete electrification of all broad gauge routes by the year 2023.

India's support for electric vehicles:

India is one of the few countries which have [email protected] Support the campaign, which aims to ensure that at least 30% of new vehicles sold by 2030 are electric.

India's advocacy of five elements (named 'Panchamrut') regarding climate change at COP26 held in Glasgow is a commitment made in this direction.

India has taken several measures to develop and promote the electric vehicle ecosystem:

Implementation of 'FAME-II' (Faster Adoption and Manufacturing of Electric Vehicles-II) scheme with reforms in FAME scheme

Production-Linked Incentive (PLI) Scheme for Advanced Chemical Cell (ACC) for Supplier Side

Recently launched 'PLI Scheme for Autos and Automotive Components' for manufacturers of electric vehicles.

Role of Government Schemes:

Pradhan Mantri Ujjwala Yojana has helped 88 crore households to move from coal-based cooking fuel to LPG gas connections.

More than 367 million LED bulbs have been distributed under the UJALA scheme, generating 38.6 million tonnes of CO per annum.

2

has decreased.

These two and other such initiatives have helped India reduce the emission intensity of its GDP by 24% between 2005 and 2016.

Role of industries in the low-carbon transition:

The public and private sectors in India are already playing a key role in tackling the climate challenge, aided by increasing regulatory and disclosure requirements along with increased customer and investor awareness.

For example, the Indian cement industry has taken pioneering measures and achieved the unprecedented achievement of reaching the highest sector-wise low-carbon level globally.

India's climate policy is increasingly aligned with the actions and commitments of its private sector.
associated challenges
Barriers to a smooth transition to renewable energy:

Identification of land with renewable energy potential and the more time-consuming process of land clearance.

Integrating a large proportion of renewable energy with the grid is another barrier.

Challenges may also arise in enabling the penetration of renewable energy into areas so-called hard to decarbonize.

Challenges for coal-fired companies:

The transition/transition from coal to non-fossil fuel based power generation/transportation is relatively easy for companies operating in the service sector.

But moving to a low-carbon transition is extremely challenging for companies that are largely coal-powered and contribute to more than half of the country's emissions.

Lack of Technology and Skilled Labor for EV Manufacturing:

India is technologically backward in the production of electronics like batteries, semiconductors, controllers.

Electric vehicles have high servicing costs which require a high level of skill. India lacks dedicated training courses for such skill development.

Consumer issues associated with EVs transition:

In the year 2018, India had only 650 charging stations, which is significantly less than the neighboring counterpart countries with over 5 million charging stations operating.

Lack of charging stations makes it unsuitable for consumers to travel long distances.

Additionally, the cost of a typical electric car is much higher than the average price of a conventional fuel-powered car.
way ahead
Renewable Energy Mix:

Since it is not possible to have round the clock supply of sources like wind and sunlight, it would be prudent to move towards a diverse energy mix of solar, wind and hydrogen based energy.

India should work in areas such as investment in infrastructure, capacity building and better grid integration in the near and immediate future.

Encouraging private sector participation:

Since industries also contribute to GHG emissions, any climate action will need to reduce or eliminate emissions arising from industrial and commercial activities.

Companies engaged in the services sector can easily reduce their emissions by expanding their use of renewable energy and collaborating with supply chain partners. They can become carbon-neutral by sourcing 50% of their electricity from renewable sources.

For coal-fired companies, this 'energy-transition movement' offers an opportunity to invest in climate technologies and expand the use of renewable energy sources.

Promotion of electric vehicle:

The EVs will contribute to improving the overall energy security situation as the country imports more than 80% of its total crude oil requirement, which is valued at around $100 billion.

To reduce the charging constraints of EVs, charging infrastructure that can draw power from the local power supply system can be installed in private residences, public utilities such as petrol and CNG pumps, and parking facilities of commercial establishments such as malls, railway stations and bus depots. Huh.

Promoting R&D in EVs:

The Indian market needs incentives for indigenous technologies, which are favorable to India from both strategic and economic point of view.

Since investment in local R&D is necessary to bring down prices, it would be appropriate to seek the cooperation of local universities and existing industrial centres.

India should work closely with countries like the United Kingdom and harmonize the development of electric vehicles.
Conclusion
If temperature rise is to be kept within the limits of the Paris Agreement, decisive action is needed to reach global net-zero while limiting future cumulative emissions to the rest of the carbon budget.
custom question: Discuss India's contribution to net-zero carbon emissions and the measures India can take to achieve its goals of net-zero by 2070.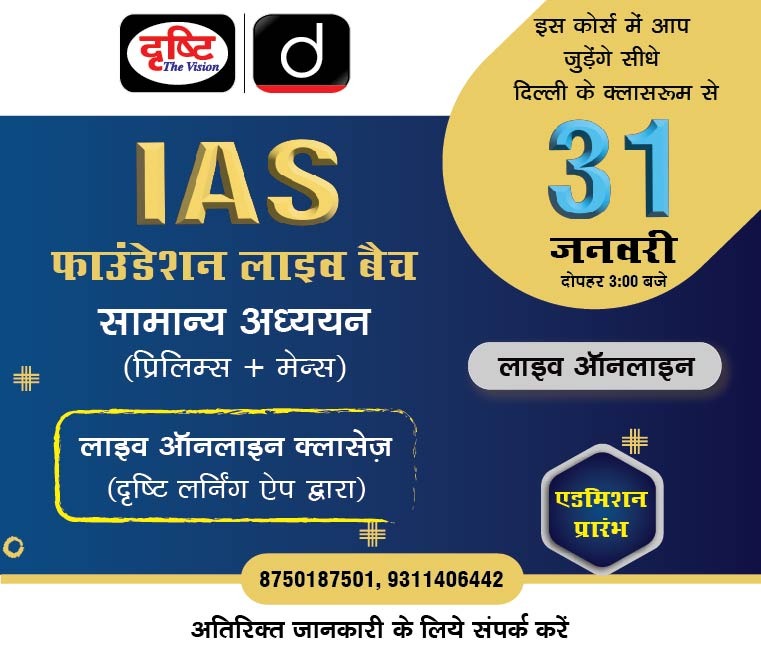 .