This editorial is based on the article "Minding The Gender Gap" published in 'Indian Express' on 06/01/2022. In this, the arguments being given in favor and against increasing the legal age for marriage to 21 years have been discussed.
Reference
The Union Cabinet's proposal to bring uniformity in the marriageable age of men and women is certainly a progressive step towards realizing the 'Sustainable Development Goal-5', where the nation-states should take up policy-making to achieve gender equality. has been expected.
But good intention alone does not guarantee favorable results. Laws enacted without broad social support often fail to achieve their objectives even when their stated objectives and logic aim at the larger public good.
India and minimum marriageable age
Current Laws:

for Hindus,

Hindu Marriage Act, 1955

The minimum age for marriage is 18 years for a girl and 21 years for a boy.

India's efforts to bridge the gender gap:

India had ratified the 'Convention on the Elimination of All Forms of Discrimination Against Women- CEDAW' in the year 1993.

Article 16 of this Convention

child marriage

Strictly prohibits and requires governments to fix and enforce a minimum marriage age for women.

Since 1998, India has specifically enforced a national law on the protection of human rights, which has been framed in line with international instruments such as the Universal Declaration of Human Rights, 1948.

Reasons for setting minimum age:

The minimum age of marriage has been prescribed by law specifically to outlaw child marriage and to prevent abuse of minors.

Child marriage makes women victims of early pregnancy, malnutrition and violence (mental, emotional and physical).

Short-term pregnancy is also associated with an increase in child mortality and affects the health of the mother.
Arguments in favor of raising the legal age of marriage
Protection of Fundamental Rights:

Women's protection against early marriage and child marriage is in fact protection of their basic rights and this important step will entail changes in the relevant legislative framework to provide a comprehensive rights-based framework for half of the country's population.

Bringing Gender Equality:

Section 2(a) of the Special Marriage Act declares the legal legal age of marriage to be 18 years for women and 21 years for men, but no reasonable argument exists for making this distinction.

When the voting age can be the same for men and women, the same age for them to consent, voluntarily and legally enter into a contract, then why can't the same age for marriage be fixed.

Origin of Equality from Similar Laws:

Equality arises out of similar laws and social change is both a precursor to the laws and their consequences.

Changes in law in progressive societies also have great potential to bring about changes in social perceptions.

Strengthening Women Empowerment:

There are many indicators of women's development, of which the increase in enrollment of girl students in higher education is a major indicator.

Other than this,

Bright, Mudra Yojana And Pradhan Mantri Jan-Dhan Yojana

Schemes such as Women have been revealed as the largest section of beneficiaries of government schemes.

The entry of equality in marriageable age will give a further boost to women's empowerment.
Arguments against raising the legal age of marriage
Financially dependent women unlikely to benefit:

The purpose of increasing the legal age of marriage sounds good on a sentiment level, but without increasing social awareness and improving access to health care, it will not be of much benefit to women. The fact is that young women have not yet become financially independent and strong and are unable to enjoy their rights and freedoms under family and social pressure.

High prevalence of child marriage despite stringent laws:

The law prohibiting marriage under the age of 18 has been in force in some form or the other since the early 1900s, yet until 2005 there was almost no ban on child marriage and women in the age group of 20-24 years. About half of the women were married before the minimum legal age.

No criminal record of short marriage:

Even though one in every five marriages took place before the age of 18, there is hardly any mention of violation of the Act in the country's criminal record.

No assurance of abolition of child marriage:

The number of women of marriageable age to be affected is high, of whom over 60% are married before the age of 21.

The inability of women to annul marriage before the age of 18 does not give any assurance that raising this age to 21 will lead to the abolition of early marriage.

Abuse of Laws by Parents:

According to women's rights activists, parents often misuse this act to punish their daughters who marry of their own free will or run away to escape forced marriage, domestic violence and lack of education facilities.

Thus, in a patriarchal system, it is more likely that a change in the age limit will only increase parental authority over young adults.
way ahead
Ensuring Objective Equity:

Biological, social or data and research-based—no argument can justify the disparity in age between men and women to enter into a valid marriage.

India had decided in the year 1954 with the Special Marriage Act that age should be one of the basic requirements of a valid marriage. The lack of equality in this regard was the only drawback which is now being removed through amendment in the Prohibition of Child Marriage Act (PCMA), 2006.

Empowerment of underprivileged women:

To empower underprivileged women, it is necessary to respect their reproductive rights and ensure greater investment in addressing the basic structural deprivations of women victims of early marriage.

The government also needs to invest more in addressing issues of equality. It has to take measures that enable the underprivileged to complete their education, provide them with career counseling and encourage skilling and job placement.

The issue of women's safety in public places, including on public transport, also needs to be addressed.

Behavior change is also necessary in the parents, as they are ultimately the ones who make the marriage decisions for most of the women.

Raising awareness among women:

A good (but difficult) way to achieve the stated objective would be to make the girl child aware of the dangers of early pregnancies and provide them with mechanisms to improve their health.

The focus should be on creating social awareness regarding women's sexual and reproductive health and rights, as well as ensuring that girls are not forced to drop out of school or college.
custom question: "While raising the legal age of marriage for women is a progressive step towards achieving gender equality, it is more important to focus on the existing policy framework and effective implementation of laws. Have a discussion.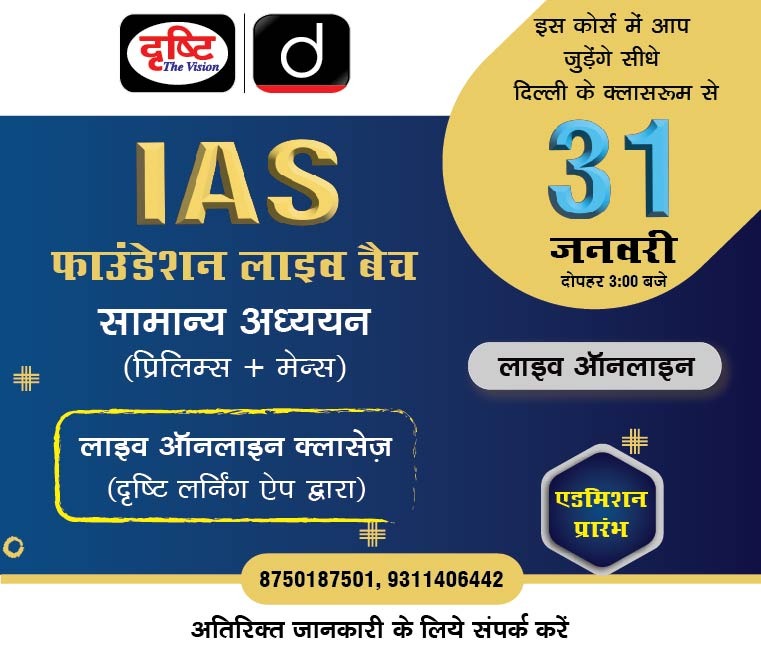 .