In this article we will discuss how to get free gun skin in Garena Free Fire. By following the details given here, you can get amazing gun skin according to Vipan Crate.
Free Fire is the most amazing and famous shooting battle royale game in the world. This game has been downloaded by millions of players on Google Play Store. The game's developers keep adding in-game exclusives. Currently included Mystical Master event inside Luck Royale.
There is a wonderful Vipan Crate inside this event. With the help of these crates you can get skins for free. It is available within the game for a long time. Follow the details given here carefully. Also Read:- How To Create Fancy And Stylish Nickname In Free Fire?
---
How to get free gun skins in Free Fire?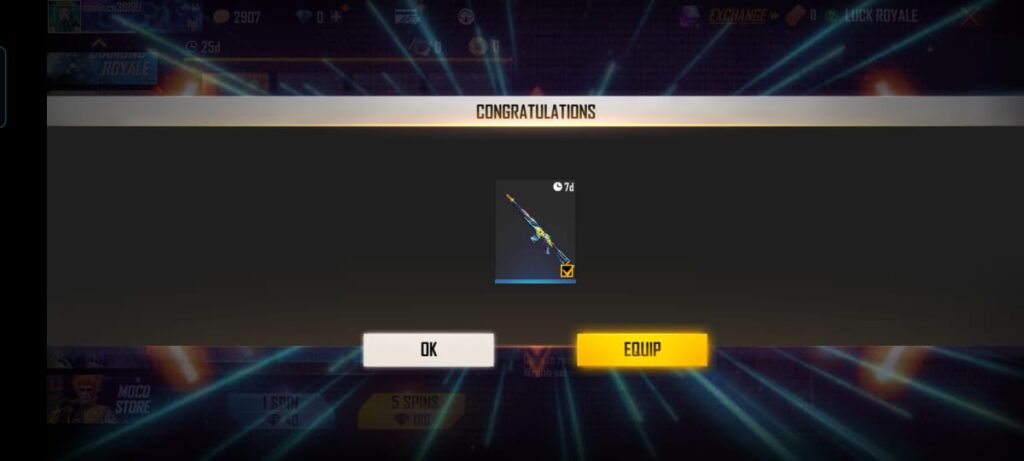 Free Fire Has been providing players with amazing and unique rewards from the very beginning. Using gun skins within the game is considered quite beneficial. However, getting the gun skin requires spending diamonds currency. Several items are present within the Mystical Master event. Such as Loot Crate, Fragment, Vipan Loot Crate, Stone, Vandal Wipan Loot Crate, Pants Crate, and Booyah Wipan Loot Crate etc. All these items can be obtained during the spin.
However, you can use vouchers to get these items for free. Each gamer has tons of vouchers that come in handy to get free items. Follow the details given here.
#1 – Open "Free Fire" inside your gaming device.
#2 – After opening the lobby screen, click on "Luck Royale" on the left side.
#3 – Go inside by clicking on the "Mystical Matter" button on the left side.
#4 – Spin button will appear on the screen. Touch the voucher to "Spin" and get the reward.
Also Read:- How To Get 40% Discount On "Hello" Emote In Free Fire?