Amazon Offer On Samsung Galaxy Z Fold2 5G Phone: Amazon has taken out a deal of more than 55 thousand discount on the most expensive phone Samsung Galaxy Z Fold2 5G. Also an exchange offer of more than 14 thousand. The beauty of this phone is its screen which can be opened in two ways. If you open the phone completely, then its size is equal to that of a tablet. To keep it in small size, it folds up and looks like the rest of the smartphone. This phone has the same RAM and storage as a laptop.
See Amazon Deals and Offers here
Samsung Galaxy Z Fold2 5G Mystic Bronze, 12GB RAM, 256GB Storage
Samsung Galaxy Z Fold2 is priced at Rs 1,89,999 but is available in the deal for Rs 1,34,999. There is a full discount of 55,000 on this phone. There is an instant discount of Rs.2000 or 10% on the phone on EMI using HSBC and Standard Chartered Bank cards. Thousands off with Axis Miles & More credit cards. There is a cashback of 5% on HSBC card payment. There is an exchange bonus of Rs 14,900 on this phone.
Buy Samsung Galaxy Z Fold2 5G Mystic Bronze, 12GB RAM, 256GB Storage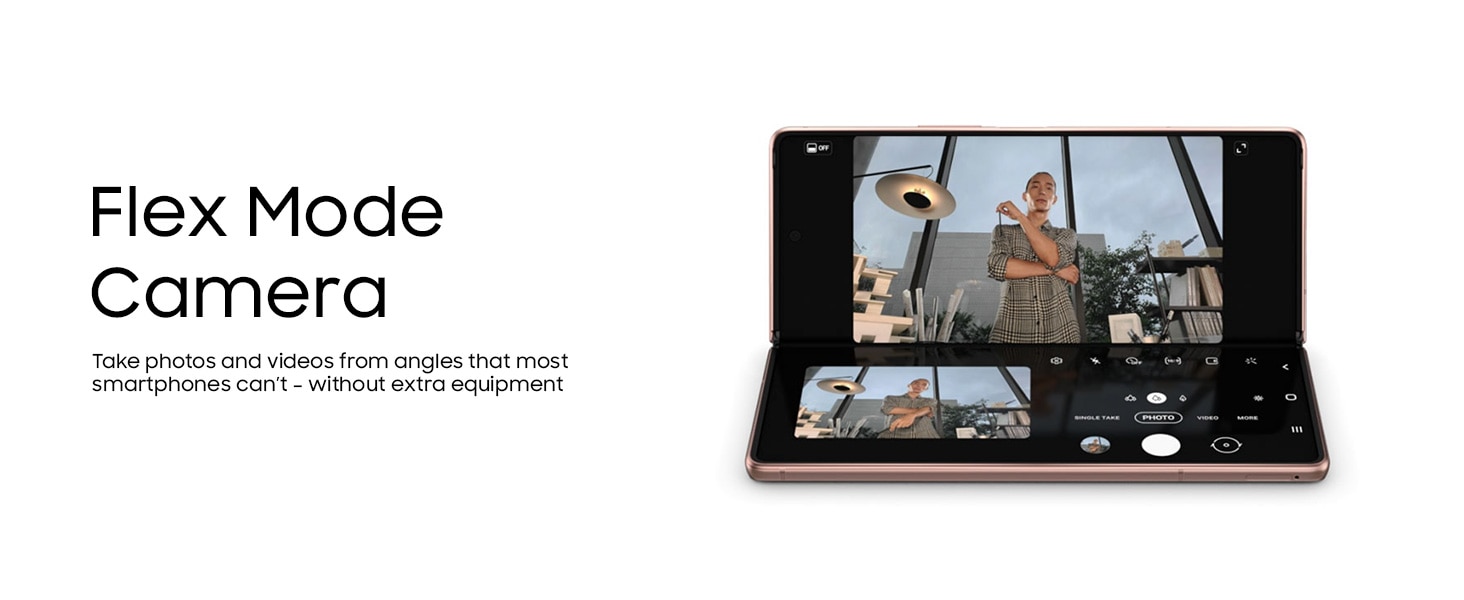 Features of Samsung Galaxy Z Fold2 Phone
The specialty of this Bronze color phone is its display, in which if the phone is fully opened, the screen size becomes 7.6-inch, which becomes the size of a tablet. When you want to watch on the big screen, you can open the phone completely. But if you just want to see notifications on the screen or operate in a small size, then you can also use it by folding. Because of its fold feature, it is famous by the name of fold phone. The display of this phone is also the best and it has Dynamic AMOLED 2X display. This phone has a multi-touch capacitive touchscreen.
This phone has 12GB of RAM and 128GB of storage, due to which it runs very fast and a lot of data comes in it.
This phone has a triple camera setup in which there is a 12MP wide camera, 12MP tele camera. There is a 10MP camera on the main display with 2x optical zoom.
The specialty of this phone is that you can click the photo even after opening it completely and even after folding it will be visible what kind of picture you are taking.
Also, in a video call or chat, you do not need to hold the phone, just flip it on and keep it.
This phone is SM8250-2-AB Octa-Core processor
The phone has Android 11.0 operating system.
Dolby Stereo Speakers have been given for the best audio.
The phone supports 2 4G nano sims
The phone has a fast charging battery of 4500mAH. The phone supports 25W Type-C fast charger charging
The phone has face unlock and fingerprint sensor, the phone is IPX8 rated water resistance
Earphones are also available in this phone
Buy Samsung Galaxy Z Fold2 5G Mystic Bronze, 12GB RAM, 256GB Storage
Disclaimer: all this information Amazon Taken from the website itself. For any complaint related to the goods Amazon Just have to go and get in touch. The quality of the product mentioned here, Price and offers are not confirmed by ABP News.
.