Latest
"When I give an interview, there will be an earthquake not in the state, but in the country," Eknath Shinde warned Uddhav Thackeray | Eknath Shinde warns Uddhav Thackeray over Saamana interview allegations pbs 91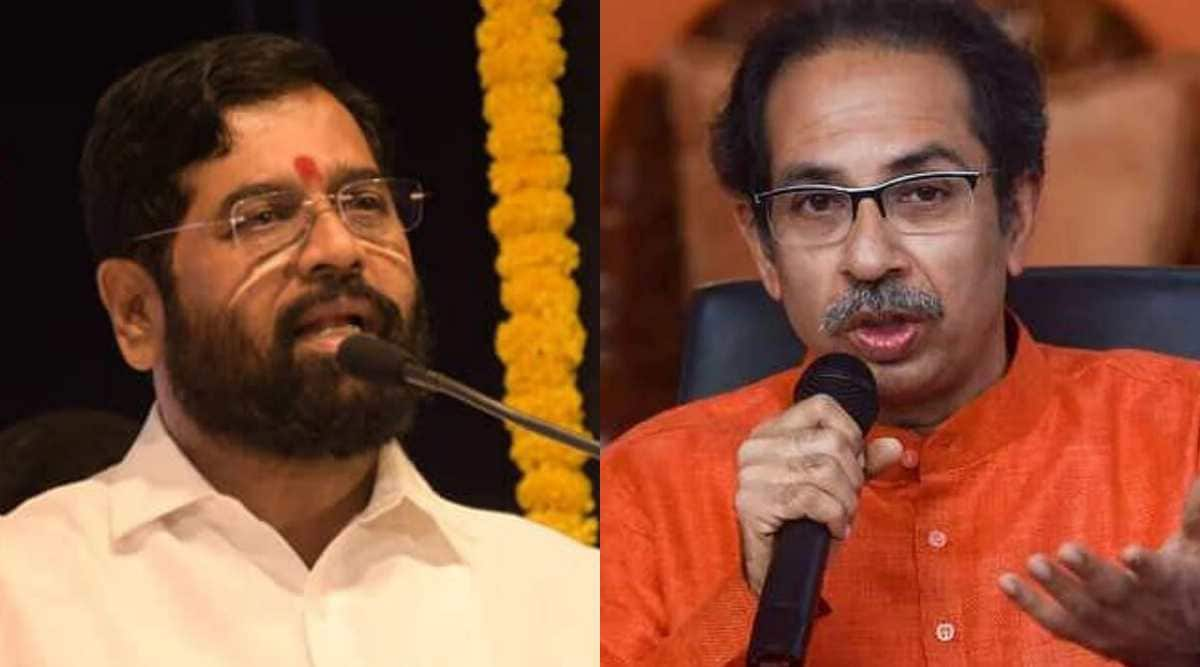 Chief Minister Eknath Shinde issued a warning to Shiv Sena chief Uddhav Thackeray over his criticism during the match interview. "Currently, the interviews are continuing, but the day I speak, there will be no major earthquake, not in this state, but in the country," warned Eknath Shinde. At this time, Shinde asked many questions to Thackeray, raising the issue of someone betraying someone. He was addressing a meeting at Malegaon in Nashik on Saturday July 30.
Eknath Shinde said, "Currently talks are going on. I won't say anything publicly today. But when I am interviewed and speak in due time, that day will not be without a great earthquake, not in this state, but in the country.
"You take away our parents, when did we meet our parents?" »
"We expanded the Shiv Sena by risking our lives. Shiv Sena didn't grow up like that. Since the age of 16, we have been working hard for the growth of Shiv Sena. You delete our parents. Tell us when we met our parents, when we met our children. We didn't go abroad two or three times a year. Only Shiv Sena continued doing Shiv Sena," Shinde said.
"Is this how the Shiv Sena grew?"
Eknath Shinde added, "We never saw time and hour, we never saw day and night. Did Shiv Sena grow up like this? The Shiv Sena grew out of the frameworks created by Balasaheb Thackeray. Thanks to the hard work of our leaders like Dada Bhuse, Gulabrao Patil, Uday Samant in different sections, Shiv Sena has become great. It's not in my nature to accuse. But we have been accused of treason, of treason.
"I obtained the post of chief minister by forming the government with the Nationalists of the Congress. So have we committed treason?"
"The BJP-Shiv Sena alliance contested the elections. People voted for us. Instead of forming a government with these people, he formed a government with the nationalists in Congress and got the job of chief minister. So have we committed treason? Have we betrayed? You have to think about it," Shinde also mentioned.
"Did we betray Balasaheb's position or did someone else"
Speaking on the Hindutva issue, Eknath Shinde said, "Balasaheb Thackeray, who did not support the Congress nationalists, you brought him closer to the position of chief minister. Congress-Nationalist almost became Chief Minister himself, so who betrayed? Do you or do we have? Balasaheb Thackeray, who never compromised with Hindutva, we have to ask ourselves if we cheated, betrayed the position of Balasaheb or someone else."
Read also : Uddhav Thackeray's first reaction to the Governor's controversial statement, said: "Add Kolhapuri to Bhagat Singh Koshyari…"
"We couldn't speak against those who said derogatory things about Savarkar"
"We couldn't speak against members of Congress who used derogatory words about Savarkar. He had to sit with a bandage over his mouth. Then we betrayed or someone else did," Shinde said, targeting Uddhav Thackeray.