Israeli Prime Minister Netanyahu recently paid a secret visit to Saudi Arabia and met with Saudi Crown Prince Mohammed bin Salman. US Secretary of State Mike Pompeo was also present. The meeting took place in the Saudi Arabian city of Newem, on the shores of the Red Sea, and lasted for two hours. The secret visit was reported by Israeli media as well as American media, but Saudi sources denied the allegations.
An Israeli journalist reported on Twitter that Prime Minister Netanyahu had arrived in the Saudi Arabian city of Newem on a private jet, where he held two hours of talks with Crown Prince Mohammed bin Salman, including Mike Pompeo. It was also mentioned in the tweet that the Israeli Prime Minister had recently gone to Moscow on the same plane where he had met with the Russian President Vladimir. Reported this
US Secretary of State Mike Pompeo is said to be on a seven-nation tour of the Middle East and this is his last visit as the new administration of President-elect Joe Biden will take over the White House in January. According to him, the focus of Prime Minister Netanyahu's secret visit was on Iran and its nuclear deal, which was unilaterally canceled by President Donald Trump. President Trump imposed further economic sanctions on Iran following the cancellation of the agreement.
The meeting also touched on President-elect Biden's expected foreign policy, particularly on Middle East policy. Jacob Nigel, a former Israeli national security adviser, said he was "deeply concerned" about President-elect Biden's policy toward Israel, Iran and the Middle East. Jacob Nigel added that Saudi Arabia, like Israel, is deeply concerned about the direction of US foreign policy in the near future.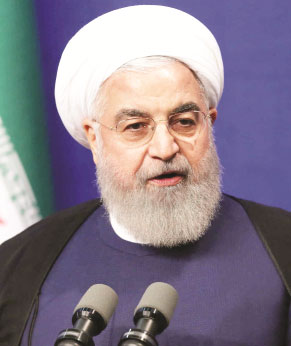 Israel and Saudi Arabia are worried that Iran could emerge as a nuclear power in the future, bringing the two countries closer together. It should be noted that Israel has always wanted to establish diplomatic and political relations with the oil-rich Saudi Arabia, but Saudi Arabia's position has been that relations with Israel will not be established until the Palestinian issue is resolved. Yes, but now it is clear that Iran's fear is bringing Saudi Arabia closer to Israel. Saudi Arabia's policy seems to be to weaken Iran through Israel.
Referring to the secret meeting, Mohammed Saud, a well-known Saudi businessman, said in an interview that significant progress was being made in the relations between Israel and Saudi Arabia, adding that it was a natural process. Will do what they need He added that the visit was kept secret because it was a highly sensitive matter. It is reported that the Israeli Prime Minister was accompanied by Yossi Kohan, the head of the notorious Israeli intelligence agency Mossad. According to Israeli sources, UC Kohan has been meeting with senior Saudi intelligence officials in various relations and trying to bring the two countries closer.
Saudi Foreign Minister Prince Faisal bin Farhan, on the other hand, denied the Israeli Prime Minister's secret visit, saying that Crown Prince Mohammed bin Salman had only met with US Secretary of State Mike Pompeo. The French news agency AFP reports that the Israeli government has added Saudi Arabia and Bahrain to its green list. Residents of the two states will not be subject to quarantine, but Saudi sources have denied the allegations. Bahrain has recently established relations with Israel. Morocco and the Sultanate of Oman are expected to establish ties with Israel soon. In fact, the rulers of the Gulf states are deeply concerned about the fact that Iran, despite its strong economic and other sanctions, has accumulated a stockpile of modern weapons and its military advance could be a major threat to peace in the region. It is also thought that after the fall of Iraqi President Saddam Hussein and his government, Iran stepped up its efforts, and its supporting organizations are playing a military role in Syria, Iraq, Yemen and Lebanon. That is why the United Arab Emirates, which has the largest oil reserves in the Gulf and has an average annual GDP of over ہزار 40,000, has made great strides in establishing relations with Israel and the United States. The UAE has also struck a massive deal for state-of-the-art weapons and is in the process of laying a telephone line between Israel and the UAE.
In these circumstances, the United States has strongly urged Saudi Arabia to establish relations with Israel, but Saudi officials and political circles are in favor of formal relations with Israel, but insist that Israel first outline the Arab peace plan and Ensure compliance with international resolutions. There is also a perception in these circles in Saudi Arabia that despite establishing relations with Israel, this process cannot be considered a guarantee of lasting peace. Conservative circles in Saudi Arabia cannot support liberalism and the modern Western way of life. The United States will settle all contentious issues with Saudi Arabia. Saudi Arabia's internal problems could escalate. Establishing relations with Israel and recognizing Israel could also alienate Saudi Arabia and the Muslim world, and there are fears that the move could split the Muslim world in two.
In contrast to the above-mentioned circle, there is a prominent and active lobby in Saudi Arabia which fully supports the recognition of Israel and the establishment of bilateral relations. Has been The lobby hopes that establishing bilateral relations with Israel will not harm the Palestinian cause, but will benefit it.
Saudi Arabia and others can urge Israel to resolve this long-standing issue peacefully. Pleasant bilateral relations can play a key role in establishing lasting peace in the Middle East. Israel is an important country with the latest technology. By establishing relations with it, Israel can benefit from its technology and accelerate its agricultural and industrial development. In such a scenario, the fears of the Muslim world can be allayed.
It is a fact that US President Donald Trump had good relations with Saudi Arabia and after the cancellation of the nuclear deal with Iran, the US and Saudi Arabia came closer. Trump's view has been that Saudi Arabia is an important country because it has great Islamic sites and monuments and that is its real strength, the cradle of Islamic and Arab civilization.
It was first recognized by the United States and Russia. The United Nations has proposed a two-state solution for the state of Israel in response to growing tensions in the region. Israeli political circles hinted at accepting the plan, but Arab states rejected it. Later, there were several wars between Israel and the Arabs, but the scale of Israeli aggression was always heavy and the Palestinian people continued to suffer oppression. As a result of these wars, Israel occupied Egypt, Jordan, and parts of Syria that are still under its control and are occupied by the Israeli army.
Israel's constitution is secular and liberal democratic. Its forces are armed with state-of-the-art weapons, most of them Israeli-made. Of the 194 countries in the world, 165 have recognized Israel, including Azerbaijan, the United Arab Emirates, Bahrain, Egypt and Sudan. The 29 countries, most of which are Muslim, do not recognize Israel, most notably Pakistan, Iran, Algeria and Libya. Pakistan is under pressure from some friendly countries to recognize Israel, but Pakistan is adamant that Israel cannot be recognized unless it solves the problem of the first oppressed Palestinians.
In Arab and Muslim countries, the question arises as to why Israel and Saudi Arabia, after a long feud, are now raising money to establish friendship and bilateral relations. Given the changing landscape in the world, and in the Middle East in particular, the immediate response is that the Democratic candidate in the US general election, Joe Biden, is set to take office in January. Has nominated one-third of the members of the Security Council, including Anthony Blankenship as Secretary of State and Head of Intelligence, Jack Sylvain as National Security Adviser, and Linda Thomas Greenfield as Ambassador to the United Nations.
President-elect Biden and Foreign Minister-designate Anthony Blankenship are said to have similar views on foreign affairs. Anthony has extensive experience in European relations and continental European affairs. Over the past 12-15 years, the United States has played a significant role in reaching agreements with foreign countries, including the Iran-US nuclear deal. President-elect Biden has made it clear that his team will correct some of President Trump's mistakes, including the Iran nuclear deal, and that President Biden is expected to reinstate the 2015 nuclear deal. ۔ In other words, President-elect Biden will follow most of the policies of former President Barack Obama's time.
Under these circumstances, the rapprochement between Israel and Saudi Arabia seems to be a natural political process, as both Israel and Saudi Arabia disliked the US nuclear deal with Iran in every way, and when President Trump signed the agreement in 2018. Israel and Saudi Arabia breathed a sigh of relief when the sanctions were lifted and more sanctions were imposed on Iran. In addition, President Trump provided a soft spot for both countries.
Now there are indications from the new US president that he will reconsider President Trump's Middle East policy, which could lead to unrest in the region. Iran, on the other hand, expects Biden to resume the nuclear deal and ease sanctions on Iran. However, Biden's insistence on adhering to human rights and democratic principles has led to greater unrest in countries where human rights and democratic principles are being violated. Most of the countries in the Middle East are at the top of the list.
Saudi Arabia's Crown Prince Mohammed bin Salman has also hinted that if Iran starts developing nuclear weapons, then Saudi Arabia could work on a plan to build a nuclear weapon, but under the new US President Biden. I don't think that's possible, because Biden has been pushing for lasting peace in the world and for stopping the proliferation of nuclear weapons. The United States has benefited a lot from the Jews and is doing so, so the Jewish lobby is very active in the United States.
However, the shocking news is that US Secretary of State Mike Pompeo and Saudi sources have stated that the process of establishing relations between Israel and Saudi Arabia has been postponed until the new US President is sworn in. According to Mike Pompeo, this interruption can last up to six weeks and up to six months. The Crown Prince of Saudi Arabia is said to want to see progress made after US President Biden takes office in order to further develop US-Saudi relations. All quarters are shocked by this news but this ambiguity was soon removed when it became known that a prominent Iranian scientist has been killed in an attack on a highway near Tehran. Has arrived
Iranian President Hassan Rouhani has said in a statement that the country has suffered tremendous losses due to economic sanctions on Iran, which must be remedied. Iran is actually demanding compensation from the United States for its relations. Some Middle East diplomats and observers believe that if economic sanctions on Iran are lifted, it is possible that Iran will capitulate to its nuclear program. Immediately after the assassination of the Iranian scientist, the situation in the region has become more tense.
.