It is proposed to increase drug testing in Pakistan (File photo: AFP)
<!–
–>
Despite the establishment of Drug Regulatory Authority (DRAP) in Pakistan in 2012, there has been no significant improvement in the quality and production of drugs in the country and thousands of counterfeit drugs have been found in the market in the last few years. Precious lives continue to be lost till.
According to a new research report of a government think tank available with Urdu News, more than 4,800 types of medicines have been found substandard in the Pakistani market since 2015, while 454 medicines have turned out to be counterfeit.
According to the research of Pakistan Institute of Development Economics (PIDE), about 222 medicines of wrong brand have been found in the market, while the warranty of 1710 medicines has been given wrongly. According to the study, 34 drugs were withdrawn from the market last year, while the number of such drugs was four this year.
Dr. Nadeem-ul-Haq, Vice-Chancellor of PIDE, while talking to Urdu News, said that monitoring and evaluation of government agencies around the world is part of research, therefore PIDE also organized a review of DRAP and other government agencies. The cell is set up.
He said that research has shown that regulatory agencies in Pakistan, instead of creating a system, are directly controlling the market, which does not lead to a flourishing trend in the relevant sector.
He said the purpose of the DRAP was not clear. Is its purpose to control the prices of medicines or to ensure the supply of more and better medicines in the country. According to research, the speed of Drape's work is very slow.
Why is the local production of medicines in Pakistan low?
Research has shown that steps taken by DRAP in Pakistan to simplify the process of local manufacture of medicines are still inadequate, due to which the trend of manufacture of international medicines at the local level has not been able to flourish.
Every year in India
11

Billions of dollars worth of foreign medicines are made locally through contract manufacturing, while in Pakistan only

50

Millions of dollars worth of contract manufacturing. Past

20

Over the years, foreign investment in the pharmaceutical sector in Pakistan has reached only 28 280 million.
Shahid Mehmood, a research fellow at PIDE, told Urdu News that some improvements have been needed since the establishment of DRAP, but so far the Pakistan Drug Enforcement Agency has been working to establish an environment for the manufacture of local standard medicines in Pakistan. Has not had significant success.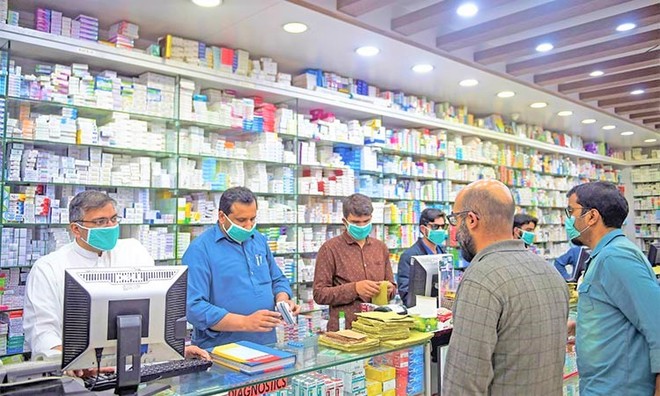 He said that the process of manufacture of medicines in Pakistan is not easy, but the sector is very complex and difficult for business people and the process of setting up and approving a pharmaceutical unit takes years.
He said that so far only five laboratories have been set up in Pakistan to test the quality of medicines but they too are not up to the standards of US agency FDA due to which Pakistani medicines cannot be exported to good market and These drugs are being exported only to Afghanistan and a few other countries.
Research has shown that government control over drug prices in Pakistan has led to a shortage of life-saving drugs and the same drugs are being sold at exorbitant prices on the black market. In addition, local manufacturers are unable to produce standard medicines.
The research paper suggests that testing of medicines in Pakistan should be increased to ensure better quality of medicines for consumers.
.